Ecumenical Memorial Service – Friday 26 November 2021 9:30am
Our 26th annual Ecumenical Memorial Service will be held at 930am on Friday 26 November 2021 in remembrance of our passed members and friends. Over the last 26 years, we have greatly appreciated the special effort made by all members and friends to attend this service and light a candle in moment of those who have passed. 
The Ecumenical Service will be held at the Redemptorist Monastery, 190 Vincent St, North Perth. The monastery has a large capacity for parking, however, due to Covid-19 restrictions, we may only be able to accommodate a maximum of 120 people. Please RSVP by 23 November.
For more information please call 9344 4077 or 1800 646 690, or CLICK HERE TO RSVP FOR OUR ANNUAL ECUMENICAL MEMORIAL SERVICE.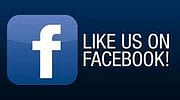 LIVE-STREAMING
Alternatively you can watch the service online, as we will be live-streaming to our Facebook page – www.facebook.com/AsbestosDiseasesAus. 
Once again, we will have a Memorial Photo Presentation on rotation throughout the service. Anyone wishing to include photos of their passed loved ones can send their pictures to our office by email, mail, or deliver in person. All photographs will be returned upon request.
CLICK HERE to submit your photo via email.