Asbestos in the Community
Just after the turn of the century, the first wave of asbestos diseases and deaths occurred in the asbestos mining industry. The second wave attacked workers in the asbestos manufacturing industry. The third wave affected former building and construction workers and continues to do so. Now, due to decaying asbestos products the fourth wave of asbestos diseases, more subtle and insidious, is stalking a wide range of Australians at work, at school and in the home. In particular Home Renovators the "DIY" generation.
The consequence of the fifth wave is still yet to come (workers from asbestos removal industry and consequence of uncontrolled-unsafe removal of asbestos cement products).
NATURALLY OCCURING ASBESTOS
Recently the Journal of Exposure Science and Environmental Epidemiology were concerned of naturally occurring asbestos in China which may have dangerous effects on human health. It would appear that naturally occurring asbestos has been defined as asbestos mineral found in soil or rocks that may be disturbed by natural weathering and human activities, including road and house construction, agricultural activities, forestry and urban development.
These activities may lead to abundant asbestos fibres being released into the environment and may result in potentially higher health risks for those exposed.  Some studies have reported that the risk of Mesothelioma was significantly affected by the distance of homes to an Industrial source of asbestos. However, asbestos fibres derived from naturally occurring asbestos may influence larger areas compared with Industrial sources. It would appear Western Australia has an abundant of naturally occurring asbestos, particularly in the areas which are now subject to incredible exploration which no doubt ought to be seriously investigated.
Current Australian government policy, guidelines and regulations have largely dealt with commercial and industrial asbestos sources as well as the effects of asbestos mining. Naturally occurring sources of asbestos have largely been over looked as a potential source of exposure. This is despite numerous well documented occurrences of asbestos minerals in rock and soils.
Brief History of Asbestos in the Community
Australia first began importing asbestos products from Poisy, France in 1903
November 1916 Wunderlich Limited opened its first "Durasbestos" factory in Cabarita on the Parramatta River NSW
6 months later James Hardie commenced manufacture of asbestos products
Background
Diseases caused by exposure to asbestos are claiming many lives and affecting many families around the world, every day of the year, in numbers that rival the worst epidemic proportions.
Exposure to Asbestos dust is responsible for more deaths than any other single work-related cause in Australia
Over 2,600 deaths in 2008 due to the past inhalation of Asbestos fibres
ADSA estimates that 50,000 more will die by 2025 from preventable Asbestos Diseases.
Top 5 Contributors to Asbestos Diseases in Australia

James Hardie & Coy Pty Ltd
CSR – Colonial Sugar Refinery Limited
Wunderlich Limited
Midalco Pty Ltd formerly know as Australian Blue Asbestos Pty Ltd
Asbestos Mines Pty Ltd
Genesis of Asbestos Caused Diseases in Australia 
On May 31st 1916 James Hardie set up a company Asbestos Slate & Sheets Manufacturing Co Limited to manufacture asbestos cement building products. A few decades later James Hardie Co. had asbestos manufacturing plants in every State of Australia.
Unsafe Work Practices – James Hardie Factory Rivervale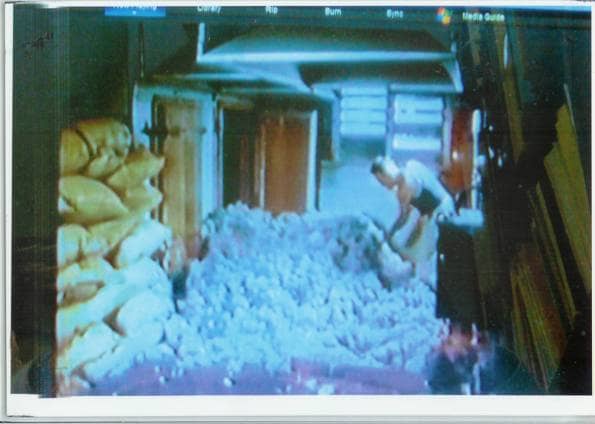 Many unsafe work practices took place at the CSR mining and milling operation for  blue asbestos at Wittenoom, Western Australia. This has lead to what is described as or is  one of the greatest  industrial disaster in Australia and is comparable to similar catastrophes such as Bhopal, Seveso and Minamato.
At Wittenoom thousands of workers and their families, visitors, tourists, consultants and Government officials were exposed to lethal levels of blue asbestos a thousand times higher than occupationally regulated at the time.